Often using hand sanitizer to prevent disease is also the cause of dry hands. Please apply the following hand skin care methods to help smooth your hands.
Dry hand skin is a fairly common condition; there are many causes of dry hands: exposure to high temperatures, sunlight, using soap to clean, and frequent sweating. … Especially during this time, frequent use of dry hand sanitizer makes the skin of your hands even drier, but no matter what the reason, as long as you know how to take care of and care for your skin, your hands will always be. Soft, healthy.
Make Your Hands Soft and Smooth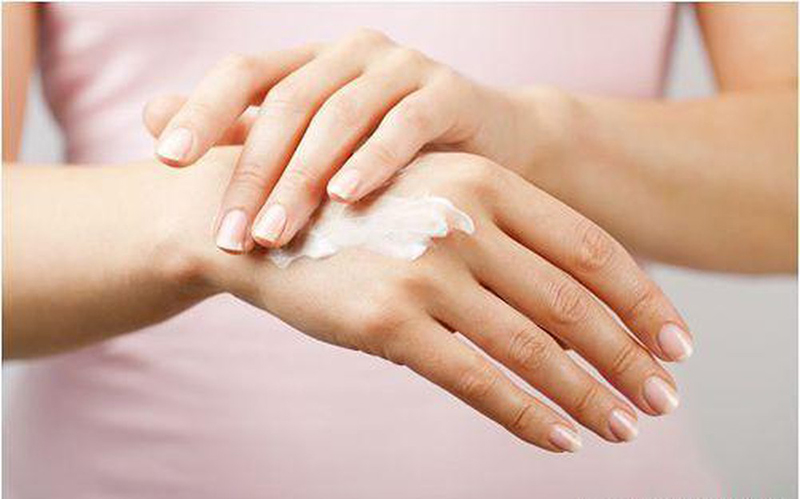 Using a moisturizer is an important step in caring for the skin of the hands, helping to prevent the skin from drying out. So don't hesitate to buy yourself a bottle of hand cream, branded and reputable, especially a cream containing vitamin E to apply to your hands every day to protect the skin's epidermis. And don't forget to drink enough water to hydrate the skin.
Hand Massage with Essential Oils
To take care of your hands and keep them smooth, make it a habit to use essential oils to massage your hands every day. Spend about 5 to 10 minutes massaging your hands, then rinse with clean, warm water. You will have soft, smooth hand skin, never dry.
Nourish Your Hands With Carrot, Olive Oil, And Sour Cream
The method is very simple; you just need to take 1 carrot and puree it, then mix it with 1 tablespoon of olive oil and 1 tablespoon of sour cream and apply it on your hands, gently massage and leave for about 30 minutes and then rinse with warm water. Make sure your hand skin will be soft, whiter, and brighter.
Hand Skin Care With Potatoes, Olive Oil, And Fresh Milk
Try a hand mask with ingredients including 2 boiled and pureed potatoes, then mix it with 1 tablespoon of olive oil and 50ml of unsweetened fresh milk, apply on the skin, and leave it for as long as possible. This is a way to help your hands not be dry and to make them more beautiful.
Hand Skin Care with Eggs, Honey
Eggs and honey contain many nutrients that are good for the skin. So if you want to beautify the skin of your hands so that your hands are not dry but always soft and white, you should use an egg and honey mask.
The method is also very simple. You need to mix egg whites with 2 teaspoons of honey and stir well, then apply on the skin of your hands, leave for 5-10 minutes and then wash your hands with warm water and apply. Add rose water to moisturize the skin. Make sure your skin is not dry. Always soft and smooth.
Exfoliate Your Hands Twice a Week
Exfoliating is considered a way to care for hands because exfoliating will help remove dead skin layers, creating conditions for new skin to grow so your skin will be softer, brighter, smoother, and more uniform. This is also a way to keep your hands healthy.
Here are a few ways to take care of your hands to help keep your hands from drying out.